The Benefits of Outsourcing in Banking 2022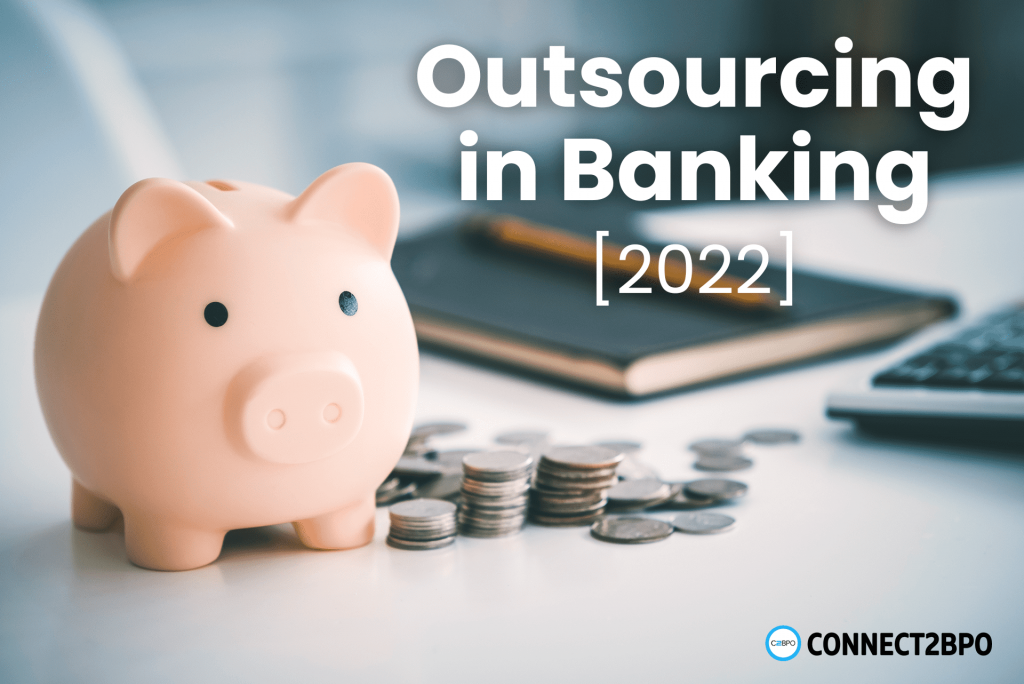 Outsourcing in banking functions is nothing new. In fact, it can be traced back to the early 1800s when banks started sending their note-processing and check-clearing operations to agents located in other parts of the country. 
Since then, outsourcing has become an integral part of the banking industry, with banks routinely outsourcing various functions such as fraud detection, call centers, and even entire departments. This proves that there are many benefits of outsourcing in Banking.
Benefits of outsourcing in banking

1. Eliminate the cost of hiring full-time processors
Outsourcing in banking can be a way to lower the cost of hiring full-time processors. By outsourcing certain tasks to a company that specializes in those tasks, the bank can save money on employee benefits and other costs associated with full-time employees. Additionally, the bank can focus on its core competencies and leave the specialized tasks to the experts.

2. Loans are closed faster and with increased efficiency
Banks are increasingly outsourcing their back-office operations, such as processing payments and handling customer inquiries, to third-party companies. This can save the banks money and allow them to focus on their core business activities. However, it can also lead to customer complaints if the third-party company does not provide good service. Thus, it is important for banks to carefully select a service provider that will meet their needs and exceed the expectations of their customers such as Connect2BPO.

3. Outsourcing in banking makes more time to the company to focus on its core competency
Banking organizations are turning to outsourcing in order to help improve their productivity and focus on their core competencies. In the banking sector, various activities are not their core competencies but are essential for them to carry out to provide their services. These activities can be outsourced to third-party providers who can specialize in providing these services, which can free up the bank's time and resources to focus on their main activities. Outsourcing can also provide the bank with cost efficiencies, as they can purchase the services at a lower price than if they were to provide them
The streamlined operations of outsourcing firms make their clients' loan processing businesses more efficient and accurate. Thus, loans are closed quickly and on time. Prompt customer payments are achieved, earning the client a solid reputation and greater competitive advantage.

4. Leverage big data analytics and modeling
Outsourcing enables companies to gain access to big data specialists. Outsourced big data teams can provide a fresh perspective on data and help companies to make better use of big data analytics. Companies can also save money by outsourcing big data tasks since big data teams are often more expensive to staff than in-house teams.

5. Outsourcing in banking help accelerate customer satisfaction
Banking organizations are turning to outsourcing to improve customer satisfaction. Bank executives believe that higher-quality customer service can be delivered through a third party. Outsourcing allows banks to focus on their core competencies and improve their overall customer satisfaction.
Banks have long been seen as a necessary part of society, but their customer service has not always been the best. In recent years, outsourcing customer service operations to companies that specialize in providing these services has helped banks to improve customer satisfaction.
Outsourcing customer service operations have allowed banks to focus on their core competencies and improve their overall performance. By outsourcing customer service operations, banks have been able to improve the speed and quality of service that they provide to their customers. In addition, outsourcing customer service operations will help banks to reduce costs and improve their bottom line.
Connect2BPO provides Business Process Outsourcing to established Companies to help them improve operational Efficiency and Reduce Costs.
Learn more on how can we help your organization develop it's full potential
Suscribe to our Newsletter
If you would like to stay up to date with our latest news and updates, please let us know by clicking to the subscribe button.
Connect 2 BPO S.A.S is a Business Process Outsourcing company established in 2016. We develop, execute and manage campaigns for businesses around the world.